More Related Stories
Airspan Selected for County-Wide Municipal and WiMAX Networks in Spain
Connecting Businesses to Broadband and Serving the Public by Connecting Citizens to Government Services
March 13, 2009 --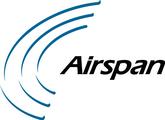 BOCA RATON, FL -- (Marketwire) -- 03/13/09 -- Airspan Networks Inc. (NASDAQ: AIRN), a leading provider of broadband wireless access networks, announced today that the government of La Xunta, Spain, through its service provider R, has selected Airspan equipment to create two networks, one used for the municipality to remotely connect offices throughout the region, while the second is connecting several industrial zones and businesses to WiMAX.
The Galicia region in northern Spain faces especially challenging connectivity issues due to a rough terrain and landscape. Laying traditional wire cabling across the county is not feasible, which has left much of the region's constituency, a portion of which is located in remote villages and rural areas, with a digital gap.
Providing the backhaul solution to connect over 200 remote branch offices to the government IT network, Airspan, working with partner Colabora Ingeneiros, has enabled the municipality to extend government services such as social, economical and healthcare support to its citizens.
In addition, the government has extended a WiMAX network through 32 industrial centers, enabling SOHOs (small office/home office) and SMEs (Small/Medium Enterprise) to access high-speed broadband Internet connections up to 6 Mbps and Internet telephony (VoIP). Airspan's equipment is designed to deliver reliable, secure and robust broadband connectivity.
The WiMAX network includes 32 Airspan WiMAX base stations with a large quantity of ProST outdoor units installed at the customer premises. The inherent technology of the ProST subscriber terminals ensures improved connectivity rates over long distances, supplying reliable data transmission in both line-of-site (LOS) and non-line-of-site (NLSO) environments.
The municipal solution comprises 400 Airspan FlexNET base stations dispersed throughout the county, providing long-range capabilities and extending the network reach. These units allow for high-capacity connectivity over an extremely secure environment which is essential to protect the privacy of the public. In addition to network and Internet connectivity, the solution also provides for IP telephony and Wi-Fi hotspot locations.
"La Xunta has incorporated Airspan's innovative technology to its networks, helping them become more efficient, improve commerce, better serve the public and begin to standardize services across the county," stated Declan Byrne, Airspan Chief Marketing Officer. "These applications are a perfect example of the many benefits afforded by wireless broadband in reaching rural and remote regions. Governments across the world are attempting to bridge the digital divide and Airspan has the affordable and high-quality products to help them accomplish their goals."
About Colabora Ingenieros
Colabora Ingenieros has extensive experience as a supplier and distributor of wireless solutions. The company is dedicated to supporting operators and large companies for the development of their telecommunications networks. Colabora Ingenieros provides engineering services geared especially to cellular operators and wireless enterprise applications; design, technical assistance and supervision of civil works for cable operators; consultancy for companies looking for consistent and reliable telecommunication solutions. www.colabora.es
About R
R is the cable telecommunications operator for Galicia that offers integrated telephone, internet, television and mobiles services. R has more than 232.000 clients and has invested 681 million Euros, focusing primarily on continuing network distribution in Galicia. www.mundo-r.com
About Airspan Networks Inc.
Airspan is a leading WiMAX pure player and the solution-provider of choice for some of the world's largest WiMAX deployments. Developing leading-edge technology for broadband access and IP-telephony, Airspan continues to supply operators around the world with best-of-breed solutions. With direct sales offices throughout Asia, EMEA and the Americas, a worldwide network of resellers and agents, and partnership alliances with major OEMs, Airspan boasts over 100 commercial WiMAX deployments worldwide. www.airspan.com.
This press release contains forward-looking statements within the meaning of Section 27A of the Securities Act of 1933 and Section 21E of the Securities Exchange Act of 1934. All statements, other than statements of historical facts, including statements regarding our strategy, future operations, financial position, future revenues, projected costs, prospects, plans and objectives of management, may be deemed to be forward-looking statements. The words "anticipates," "believes," "estimates," "expects," "intends," "may," "plans," "projects," "will," "would" and similar expressions or negative variations thereof are intended to identify forward-looking statements, although not all forward-looking statements contain these identifying words. We may not actually achieve the plans, intentions or expectations disclosed in our forward-looking statements and you should not place undue reliance on our forward-looking statements. There are a number of important factors that could cause actual results or events to differ materially from the plans, intentions and expectations disclosed in the forward-looking statements we make. Investors and others are therefore cautioned that a variety of factors, including certain risks, may affect our business and cause actual results to differ materially from those set forth in the forward-looking statements. The Company is subject to the risks and uncertainties described in its filings with the Securities and Exchange Commission, including its Annual Report on Form 10-K for the year ended December 31, 2007 and in the Company's 2008 Quarterly Reports on Form 10-Q. You should read those factors as being applicable to all related forward-looking statements wherever they appear in this press release. We do not assume any obligation to update any forward-looking statements.
For Investor Relations contact:
Charlotte Laurent-Ottomane
Investor Relations
Tel. +561 395 4581
Email: clottomane@airspan.com

For Media Inquiries, contact:
Dori Erann
Director Marketing Communications
Airspan Networks Inc.
Tel. +561.893.8687
Email: derann@airspan.com


Copyright @ Marketwire
Related Keywords:
Airspan Networks Inc., Internet,Broadband,Communications,WiFi,Web,Home Networks,Applications,Office Equipment,Sales,Applications,Marketing,Sales & Marketing,Internet,Business Issues,Internet Server Applications,Management,Sales,Sales,Spain,Marketwire, Inc.,healthcare,Financial,Television,Communications Technology,Internet Technology,Business,Internet,Other,
---
Source:Marketwire. All Rights Reserved